What is a chemical peel?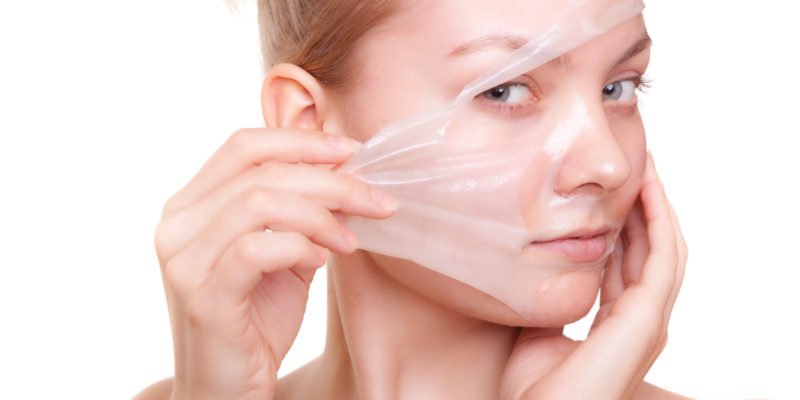 A chemical peel uses a chemical solution to improve the texture and tone of your skin by removing the damaged outer layers.
Although chemical peels are used mostly on the face, they can also be used to improve the skin on your neck and hands. Sun exposure, acne or just getting older can leave your skin tone uneven, wrinkled, spotted or scarred.
A chemical peel is one of the most cost-effective ways to improve the appearance of your skin. The potential result of the chemical peel depends on the type of chemical and technique used.
What a chemical peel can improve
Acne or acne scars
Fine lines and wrinkles
Irregular skin pigmentation
Rough skin and scaly patches
Certain scars
Sun-damaged skin
What a chemical peel can't do
Treat deep facial lines or wrinkles
Significantly tighten loose or sagging skin
Remove deep scars
Who is a good candidate for a chemical peel?
You may not be a good candidate for chemical peeling if you have:
A history of abnormal skin scarring
A naturally dark complexion or skin tone
A tendency to have extra pigmentation of your scars
Used certain acne treatments within the last year
Skin conditions or medications that make the skin more sensitive than normal
DR Gribbin will also:
Evaluate your general health status and any pre-existing health conditions or risk factors
Discuss likely outcomes and any risks or potential complications
It's very important to understand all aspects of your chemical peel. It's natural to feel some anxiety, whether it's excitement for your anticipated new look or a bit of stress. Don't be afraid to discuss these feelings with Dr Gribbin.
What should I expect during a consultation for a chemical peel?
During your chemical peel consultation be prepared to discuss:
Your goals
Medical conditions, drug allergies, medical treatments and smoking history
Current medications, vitamins, herbal supplements, alcohol, tobacco and drug use
Previous surgeries or treatments
For further information and to make an appointment please call:
Comprehensive Pain And Regenerative Center
Dorota M Gribbin, M.D.
609-588-0540
Toll free 1-844-866-4488
MONROE 369 Applegarth Road, Suite 4, Monroe Twp, NJ 08831
MERCERVILLE 2333 Whitehorse Suite 8, Mercerville Rd, Mercerville, NJ 08619