Physiatrist Princeton NJ at Comprehensive Pain and Regenerative Medicine Princeton, Mercerville and Monroe, N.J.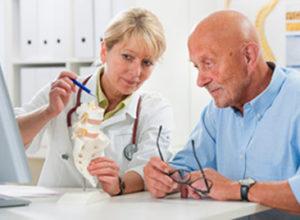 Physiatrist Princeton NJ
Dr Gribbin is a board certified, fellowship-trained physician who specializes in the non-operative treatment of spine, joint and muscle pain. Dr Gribbin evaluates and treats patients with short- or long-term physical and/or cognitive impairments and disabilities that result from musculoskeletal conditions (neck or back pain, or sports or work injuries), neurological conditions (stroke, brain injury or spinal cord injury) or medical other conditions. As a Physiatrist her goal is to decrease pain and enhance performance without surgery.
Dr Gribbin , treats a wide variety of medical conditions affecting the brain, spinal cord, nerves, bones, joints, ligaments, muscles, and tendons.
The Specialty of Physical Medicine and Rehabilitation combines knowledge of neurology, orthopedics and rheumatology. It is focused on function, quality of life and prevention of painful musculoskeletal conditions.
PM&R physicians are medical doctors who have completed training in the specialty of Physical Medicine and Rehabilitation (PM&R), and may be subspecialty certified in Brain Injury Medicine, Hospice and Palliative Medicine, Neuromuscular Medicine, Pain Medicine, Pediatric Rehabilitation Medicine, Spinal Cord Injury Medicine, and/or Sports Medicine.
Specifically, PM&R physicians:
Treat patients of all ages
Focus treatment on function
Have a broad medical expertise that allows them to treat disabling conditions throughout a person's lifetime
Diagnose and treat pain as a result of an injury, illness, or disabling condition
Determine and lead a treatment/prevention plan
Lead a team of medical professionals, which may include physical therapists, occupational therapists, and physician extenders to optimize patient care
Work with other physicians, which may include primary care physicians, neurologists, orthopedic surgeons, and many others.
Treat the whole person, not just the problem area.