Do Acne Scar Treatments Actually Work?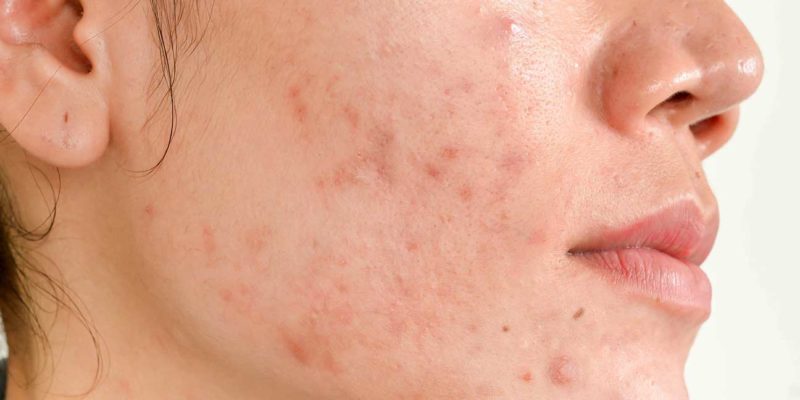 eTwo is a treatment that uses radio-frequency energy (electrical as opposed to laser, which is light energy) to deliver an effective fractional and tightening treatment to reduce fine lines, wrinkles, pores and acne scarring.
One of the top questions we get asked during our free acne scar treatment consultation is "How well does it work?"
The eTwo Sublative device from Syneron-Candela is FDA approved for the treatment of mild to severe acne scarring. On top of this, we have seen excellent results and a huge difference in our clients.
Dorota M Gribbin , MD, is highly-trained and experienced in the use clinically proven treatment options for acne scarring.
ETWO SUBLATIVE SKIN TREATMENT SYSTEM
Sublative skin treatment uses fractionated bi-polar radio frequency to penetrate through the epidermal and dermal layers of the skin. This technique sends more energy beneath the surface of the skin in a cone shape to really maximise collagen production, while keeping the top layer of the skin intact. This is the key point of difference which means superior results with less downtime vs other laser treatments.
The eTwo Sublative Skin Treatment System is one of the safest and low risk treatment options for acne and acne scars currently available. There is no risk of further scarring, infection or alterations in skin pigmentation. The eTwo can significantly reduce the appearance (between 25% to 75%) of acne and acne scars. The eTwo is approved by the US Food & Drug Administration and is suitable for use on all skin types.
How do I know if I need eTwoTM?
eTwoTM is a treatment for those who would like to improve wrinkling and sagging of the skin, reducing pore size appearance, and diminish acne scarring.
How does eTwoTM work?
The eTwo combines the Sublative Rejuvenation (eMatrix Skin Resurfacing) and Sublime Skin Contouring (formerly known as ReFirme) treatments to reverse aging. eTwo includes three treatments of both eMatrix and Sublime.
The Sublime treatment uses the combination of light energy and radiofrequency energy to deeply heat layers of the skin while protecting the surface of the skin simultaneously. Medium to deep heating of the skin activates fibroblasts (deep skin cells) signaling new collagen to form and existing collagen to tighten, which will occur over a 4-6 month period.
The eMatrix treatment uses radio frequency to deliver an effective but controlled fractional treatment. Each pulse delivers the energy via a grid of matrix spots on the surface as well as just under the surface. Fibroblasts (skin cells that produce collagen) are activated within the treated zones signal collagen to regenerate and remodel, yielding improved skin tone and texture. The surrounding tissue of the untreated areas support and accelerate the healing process of the skin.
What benefits can I expect?
The benefits include smoother and brighter skin, with smaller appearing pores, less scarring and finer and less deep wrinkles. In addition, lax skin will be tighter as well as firmer. Typically results become noticeable over a period of three to six months but some patients have seen results immediately after treatment.
For further information and to make an appointment please call:
Comprehensive Pain And Regenerative Center
Dorota M Gribbin, M.D.
609-588-0540
Toll free 1-844-866-4488
MONROE 369 Applegarth Road, Suite 4, Monroe Twp, NJ 08831
MERCERVILLE 2333 Whitehorse Suite 8, Mercerville Rd, Mercerville, NJ 08619