Sublime Skin Tightening & Contouring Your Face
Sublative Improve Skin Tone & Texture, Erase Acne Scars and Skin Discolorations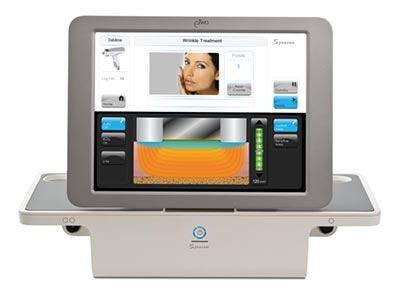 eTwo
Smooth, beautiful skin is something all of us aspire to have. But unfortunately aging, hormones and genes sometimes make it a lofty goal, and one that some people may seek out laser treatments to achieve.
The eTwo laser using Sublative Rejuvenation is truly a unique procedure because it's the first to combine the results you can get with aggressive treatments without having to endure the downtime. The secret to eTwo is the energy used and how the energy is delivered through the skin. The energy, whether laser or light, must be delivered below the skin without overheating the top layer of the skin. This has been the challenge with other, more aggressive treatments because they work by overheating the top layer of the skin to the point of complete removal, forcing new skin to develop.
What can you treat with eTwo?
Acne Scars
Fractional Resurfacing
Striae (Stretch Marks)
Wrinkles
What will you experience?
Visible Results, Low Downtime
Safe & effective for all skin types
Quick treatments: typically 20 – 40 min